Rapsodo Softball
Pitching CERTIFICATION
Understand the Data. Maximize Performance.
To help softball players reach their full potential, coaches are beginning to use data as the cornerstone for their player evaluation and development programs.
With Rapsodo Certified courses, learn how to understand Rapsodo data terminology and get tips on how to use the data you collect on each player to maximize each individual's game performance.
Earn your Rapsodo Softball Pitching certification in less than 2 hours.
*Courses available in English only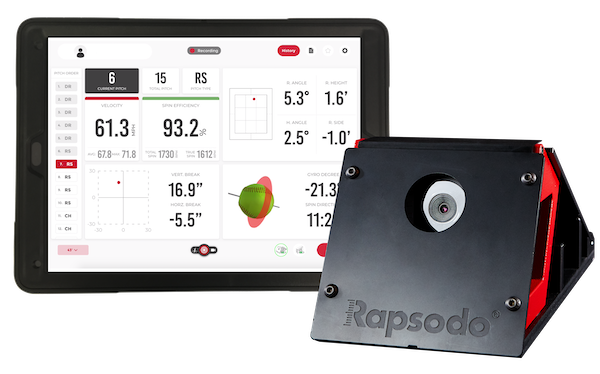 Comprehensive and Actionable
We worked with our team and advisors to make concepts and terminology a 'second language' for the Rapsodo community. The course is all online and video-based (more than 100 minutes of content), with a series of specific modules and dedicated quizzes. It goes beyond the definitions, giving you validated and immediate ways to implement this knowledge in your coaching.
ELEVATE YOUR SOFTBALL DATA KNOWLEDGE
The Rapsodo Softball Pitching Certification course is designed and delivered by Rapsodo data experts Seth Daniels and Brian Page, alongside other industry experts and Rapsodo-users from some of collegiate softball's top programs. The goal of the course is not only to help you become an expert at analyzing Rapsodo data, but also show you how "those who do it best" are using technology and data to develop players, measure performance, increase competition in practice and conduct year-round training.
From master concepts to immediate applications, the Rapsodo softball pitching certification was developed to help you advance your knowledge and understanding of data. See immediate results in your player development program with a Rapsodo Certification.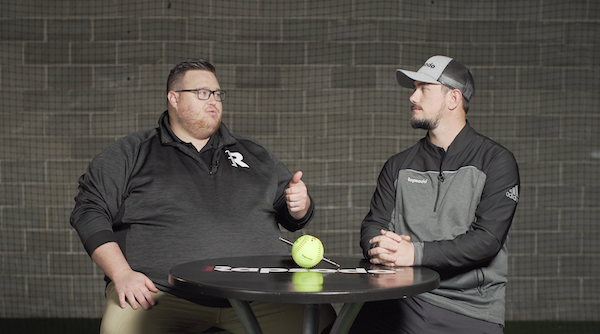 Delivered To You By Our Data Experts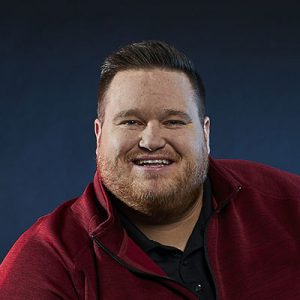 Director, Diamond Sports, Rapsodo
Seth has more than ten years of experience in the baseball industry, including four years as a collegiate pitcher. Seth received his undergrad and graduate degrees from Anderson University. Seth was one of the founding partners of the diamond sports sector of Rapsodo. He is a thought leader in the baseball community and aims to improve player development with the use of data.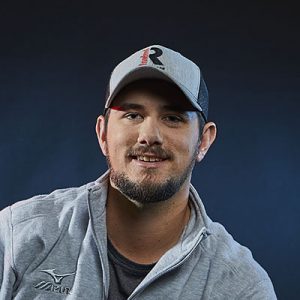 Manager, Key Accounts, Rapsodo
Brian is responsible for MLB Relations and helping coaches understand and use the data. He was a four-time starting pitcher at Anderson University and played in the Prospect League for two years before coming to Rapsodo. Brian was the second U.S.-based employee for Rapsodo. He is a Rapsodo data expert and enjoys working with players to help them understand and implement it to improve performance.
Featuring Industry Experts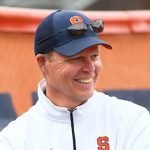 Assistant Coach, University of Florida
Mike serves as the University of Florida's pitching coach. Before joining the Gators, he served as Head Coach at Syracuse University, where he compiled a record of 88-65 in his first three seasons. Mike has many years of head and pitching coach experience and uses a data-driven approach to pitcher development utilizing Rapsodo technology.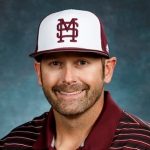 Assistant Coach, Mississippi State
Josh joined the Bulldogs in 2019 and has set records in strikeouts per seven innings, fewest hits allowed, as well as opponent's batting average with the best ERA record in history. Prior to State, he served as Associate Head Coach and pitching coach at Ball State and also served on the pitching staff at both the University of Texas El Paso and the University of Louisiana. He plays at the Major level for the North American Fastpitch Association and was a four-year letter winner in baseball for the University of Wisconsin-Stout.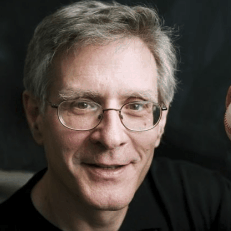 Alan Nathan is Professor Emeritus of Physics at the University of Illinois, where he has been a faculty member since 1977. He received his undergraduate degree from Maryland in 1968 and his Ph.D. at Princeton in 1975. Starting in the late 1990's, he began devoting some of his research time to the physics of baseball. On this topic he has written many articles, both for academic journals and on-line baseball publications and has given numerous talks to a variety of different audiences.
LEARN, APPLY, AND DELIVER PERFORMANCE RESULTS
Turn data into insight and help your players reach their full potential.
*Courses available in English only

What other coaches are saying
This certification is amazing. It helped me understand the data and I was able to see immediate results with my players!
This certification is amazing. It helped me understand the data and I was able to see immediate results with my players!
This certification is amazing. It helped me understand the data and I was able to see immediate results with my players!
OVER 100 MINUTES OF HD VIDEO CONTENT ACCESSIBLE ANYTIME

Benefits of becoming CERTIFIED
As part of the Rapsodo Certified Coaches Community you will receive the following benefits:
Access and learn on all your devices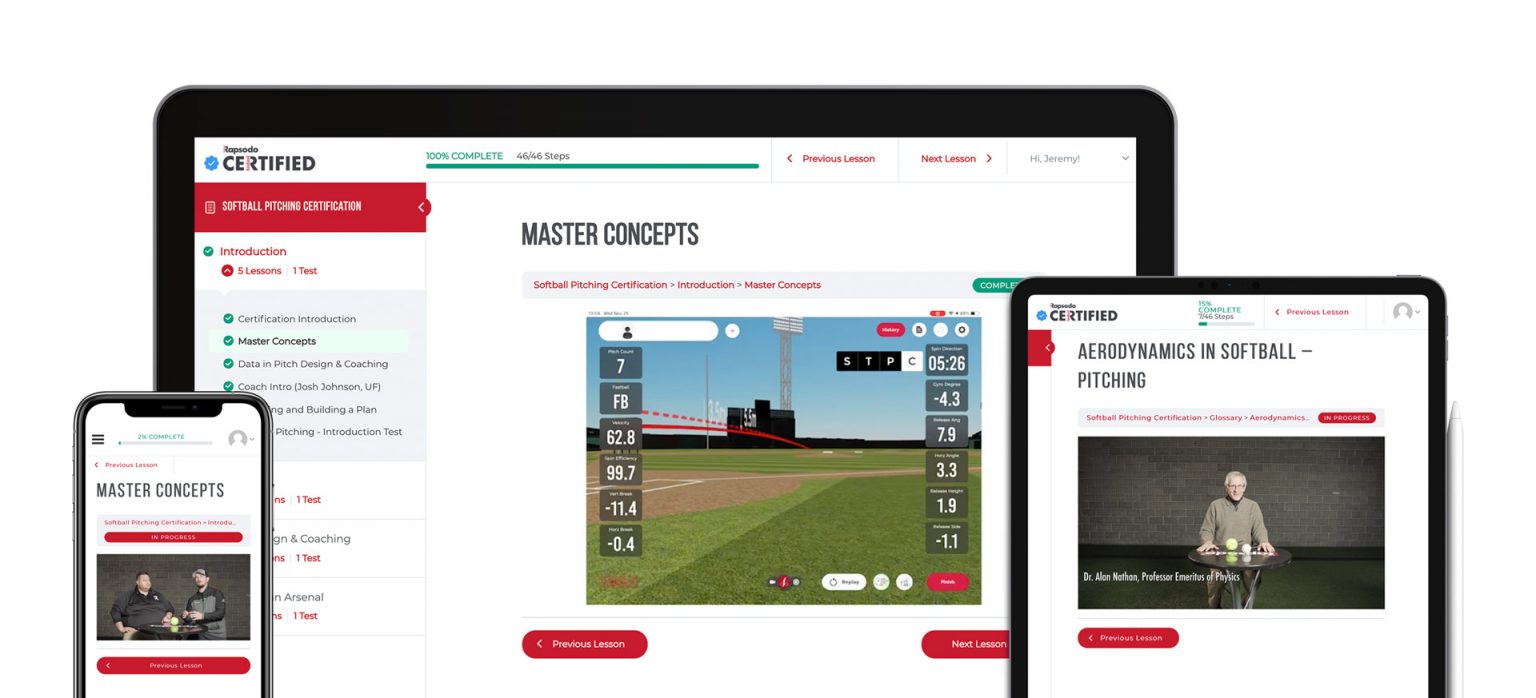 Join the growing community of Rapsodo Certified Coaches today!
*Courses available in English only